News
US raises concerns at 'significant' human rights violations in India
In its report, State Department highlights rights abuses, mistreatment of minorities, and widespread corruption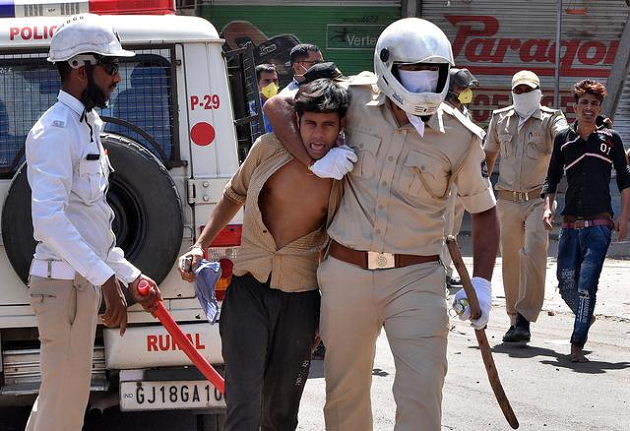 ISLAMABAD:
The US State Department raised concerns on Tuesday over the human rights violations in India, terming them a major issue for the nation of 1.38 billion people.
In its annual report on the human rights situation, State Department highlighted "significant human rights violations" in the country, particularly extrajudicial killings perpetrated by the police. It pointed out the "torture and cases of cruel, inhuman, or degrading treatment or punishment by some police and prison officials, and the arbitrary arrest and detention by government authorities."
Also read British lawmakers hail UN report on human rights abuses in IIOJK
The report also highlighted the harsh and life-threatening prison conditions and the presence of political prisoners or detainees in certain states. State Department expressed concerns over the "restrictions on freedom of expression and the press, including violence, threats of violence, or unjustified arrests or prosecutions against journalists, use of criminal libel laws to prosecute social media speech, censorship and site blocking, overly restrictive rules on non-governmental organisations and restrictions on political participation.The report also noted "widespread corruption at all levels in the government, lack of investigation of and accountability for violence against women, and tolerance of violations of religious freedom.
Also read India misleading world on human rights violations in IIOJK: AJK president
The crimes, it added, involved violence and discrimination targeting the members of minority groups including women, based on religious affiliation or social status, and forced and compulsory child labour, as well as bonded labour. Last month, the United Nations special rapporteurs confirmed the international and widespread concern about the unilateral removal of the special status of Indian-occupied Kashmir.
Several British parliamentarians hailed the special rapporteurs statement, observing that the revocation of autonomous status is aimed at changing demography of the disputed region which would ultimately curtail rights of Kashmiris in the held valley.