News
Kashmir — all talk no action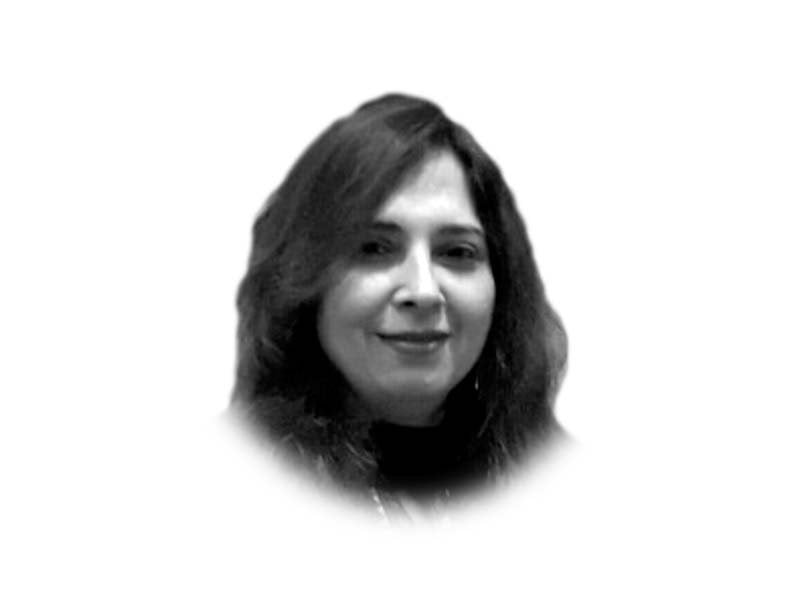 Every year hundreds of people are killed on either side of the Line of Control (LoC) in exchange of fire between the Pakistani and Indian troops. Some days turn out to be worse, like November 13, 2020, when Indian shelling dived well into Azad Kashmir, burning villages in the Neelam Valley. Poor locals continue to pay the price for the animosity that has grown since 1947. Rather than putting an end to this ignominious activity that neither nuclear power would allow the other to win, India is in a desperate attempt to colour Kashmir in saffron and is taking serendipitous steps to build anti-Pakistan fervour in Azad Kashmir.
The prelude to this nefarious design came on August 5, 2019 when India — after dividing Jammu and Kashmir into two unions, J&K and Ladakh — revoked the region's autonomous status and placed it under New Delhi. The move had since been described as an administrative attempt to mainstream Kashmir's peripheral outlook, but critics view it as an effort to alter its religious demographics.
Kashmir has been subjected to some of the worst human rights crises since the August 5 move. Some 100 different laws have been imposed in different categories to subjugate Muslim Kashmiris. A self-exiled Kashmiri journalist in a webinar arranged by the Centre for Strategic Studies in Islamabad said that millions of soldiers, labourers, and Hindutva workers along with their families had been deliberately settled in Kashmir to outnumber its eight million Muslim population. He argued that if this trend continued for another five years, the Muslims would be reduced to a minority in the disputed region.
According to experts on Kashmir affairs, India is up to more sinister planning under which RSS stalwarts, the Indian security establishment agents, are reported to have been settled in the border areas. Impersonating as locals, they speak fluent Kashmiri and are involved in commercial activities. The purpose eventually is to create conditions that would compel them to escape to Azad Kashmir for a safe haven.
What options does Pakistan have to counter the impending situation, which could lead to security issues? None, it seems.
The best Pakistan could be explained doing against India's unilateral move to change the status of Kashmir, despite it being a bilateral issue between both the countries, is nagging with an undiminishing desire to see the world's conscience waking up to India's atrocious mishandling of human rights of Kashmiri Muslims. Prime Minister Imran Khan has been sending stern tweets, and so is the ISPR ever busy in exposing India's disinformation campaign against Pakistan. While the world condemned India for its divisive policies, nothing amounting to a substantial change in India's behaviour has so far been achieved. Pakistan lost weight in its argument against India for obvious reasons. One being our reactionary approach, and lack of homework in this regard.
The plan to lay foundation for Kashmir's assimilation into the Union of India was laid first on November 21, 2018, when the J&K Assembly was dissolved. Later, on February 28, 2019, a notification was issued stating: "The Union Cabinet has approved the proposal of Jammu and Kashmir Government regarding amendment to the Constitution (Application to Jammu and Kashmir) order, 1954 by way of the Constitution (Application to Jammu and Kashmir) Amendment Order 2019." From November to February, Kashmir was directly run from Delhi.
Throughout this period, and until August 2019, Pakistan raised a muffled voice that lacked the punch required to stir the international nest into action. We went to the United Nations after 2019, by which time India had already turned the tide of the world opinion in its favour not because of the seriousness of the issue but for Pakistan's corruption-ridden image and its budgetary survival, dependent on the IMF. From then on, India trampled the rights of its Muslim population throughout the country with impunity. Modi was decorated in Saudi Arabia and the UAE, two of Pakistan's strategic partners. If Pakistan was unaware of that development, it speaks even louder of our foreign policy and diplomatic failure.
This failure was noticed again in the January 13, 2021 debate on "The political situation in Kashmir," in the House of Commons in the British Parliament.
The debating members frequently used "Pakistan Occupied Kashmir" to refer to Azad Kashmir, and none of the members used "Indian Occupied Kashmir" to refer to Indian administered Kashmir. The issue of self-determination hardly figured in the overall discussion. And the final nail was MP Barry Gardiner's quote: "According to the South Asia Terrorism Portal, out of 42 identified terrorist training camps located in Pakistan, 21 were located in Kashmir and Gilgit-Baltistan." No member of the parliament, seemingly on our side, defended Pakistan's position. Neither did anyone talk about the United Nation's fact-finding reports on the human rights violation in J&K.
Where does this ignorance take us on the matter of Kashmir?
Obviously, there is no turning back of the clock on India's August 5, 2019 decision on Kashmir. Pakistan's mettle will be tested in how it builds fences against India's occupational mindset with regard to Azad Kashmir. We need to dig out facts on the RSS' deployment along the border before it is too late. We cannot keep harping on India's intrusion resulting in the mayhem of the like we had in Machh, Balochistan. Exposing India's dirty intention against us will not prevent us from disintegrating inward. Action is required rather than mere allegations and exposé. We would also have to work on our image building so that the international community could take us on our words. This may not be possible without strengthening domestic polity and ridding the country of corruption and the pseudo accountably conundrum. A lead in this respect should be settling the energy crisis on a war footing to have a reliable and discernable economic trajectory to build on.
Published in The Express Tribune, January 21st, 2021.